The 53rd Annual Presentation of the
Dr. Robert D. Conn
Heart Conference
Nov. 30 – Dec. 1, 2023
Sheraton Overland Park at the Convention Center
6100 College Boulevard, Overland Park
Kansas, 66211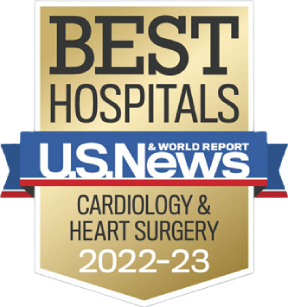 Advances in cardiovascular medicine continue to evolve at a rapid pace. The Dr. Robert D. Conn Heart Conference features up-to-date research and information that focuses on improving the quality of care for patients with cardiovascular disease. This year's conference will be held in person and virtually. Each option features the same robust lineup of renowned speakers, relevant topics, and clinically important updates.
In-person event subject to change based on COVID-19 situation
Target Audience
This conference is intended for internists, hospitalists, family physicians, advanced practice providers, nurses, and other health care professionals.
Course Director
David G. Skolnick, MD
Jointly Provided by
Saint Luke's Health System
The Institute for International Medicine
Hosted by
Saint Luke's Cardiovascular Consultants
Saint Luke's Mid America Heart Institute